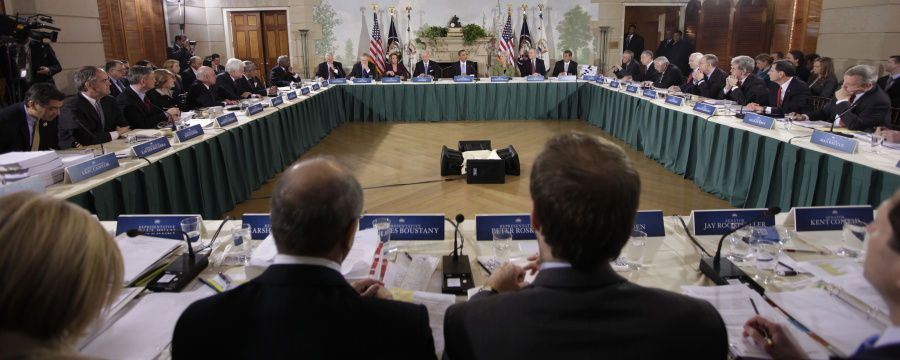 Posted on
February, 25, 2010
by joeland7 |
Edit

Feb 11, 2010 … The Iranian security forces unleashed a crushing sweep against opposition protesters on Thursday as President Mahmoud Ahmadinejad used the .
Iran Revolution day protests: Islamic Republic now a nuclear state …
Feb 11, 2010 … Today Ahmadinejad told scores of cheering Iranians that the Islamic Republic is capable of producing weapons-grade uranium.
www.dailymail.co.uk/news/worldnews/…/Iran-Revolution-day-protests- Islamic-Republic-nuclear-state.html
Iran anniversary
Rallies Marked Revolution Day Aniversary
allies mark Iran Revolution Day
Ahmadinejad boasted of Iran's nuclear capabilities but ruled out any desire to build atom bombs [AFP]
Iranian government supporters and opposition protesters have rallied en masse on the 31st anniversary of the revolution that turned Iran into an Islamic Republic.
Mahmoud Ahmadinejad, the Iranian president, in an address to hundreds of thousands of people celebrating Revolution Day at Azadi Square in Tehran, defended the country's right to further enrich its stockpile of uranium.
"The Iranian nation is brave enough that if one day we wanted to build nuclear bombs we would announce it publicly without being afraid of you," Ahmadinejad said to the people, apparently addressing Iran's enemies.
"When we say that we don't build nuclear bombs, it means that we won't do that because we don't believe in having it."
Latest from Twitter
Support for Iranian opposition leader Mir Hossein Moussavi remained strong Wednesday as the government stepped up efforts to thwart daily protests calling for a new presidential election. Moussavi and former President Mohammad Khatami sent a joint letter asking Iran's courts to release protesters who have been
arrested.developing story
Once again, the Israeli army admits of committing war crimes in Gaza.
A Golani brigade soldier confessed that the Israeli occupation forces used Palestinians as human shields during Gaza war last January despite a 2005 High Court ruling outlawing the practice. The soldier said his unit employed a variation of the practice, the so-called "neighbor procedure," when it checked homes for Palestinian resistance fighters.

The soldier's testimony appears in a collection of accounts being published this week by Breaking the Silence, an organization that collects Israeli soldiers' testimony on human rights abuses by the military.

In a print and video testimony published on Wednesday by the activist group, the 30 soldiers say they were commanded to shoot first and then worry about civilian causalities adding that the Israeli army's imperative was to minimize its own casualties to ensure Israeli public support for the Gaza operation. A Palestinian rights group has stated that 1,417 Palestinians were killed, 926 of them civilians, during the Israeli war on Gaza. But Israel has put the death toll at 1,166 and estimated 295 dead were civilians. Ten occupation soldiers and three settlers were also killed.

The soldier, a staff sergeant, said that in his unit and others, Palestinians were often sent into houses to determine if there was anyone inside. "The practice was not to call it 'the neighbor procedure.' Instead it was called 'Johnny,'" the soldier said, using Israeli military slang for Palestinian civilians. The Israeli occupation employed this practice extensively during the second intifada, before it was outlawed by the High Court of Justice in 2005.

In an incident his commanders told him about, three "armed militants" were in a house. Attack helicopters were brought in. "They … again sent the [Palestinian] neighbor in. At first he said that nothing had happened [to the armed men]," the soldier said. "Again they brought in attack helicopters and fired. They again sent in the neighbor. He said there were two dead and one still alive. They then brought in a bulldozer and began to knock the house down on him until [the neighbor] entered." The soldier said he had been told that the only militant remaining alive was captured and turned over to the Shin Bet security service.

The Golani soldier also testified that his commanders reported incidents in which Palestinians were given sledgehammers to break through walls to let the army enter through the side of houses. The army feared that the doors were booby-trapped.

The soldier said he had heard of other instances in which Palestinian civilians were used as human shields. One time, for example, a Palestinian was put at the front of an Israeli military force with a gun pointed at him from behind.

The Israeli military Spokesman's Office, for its part, said that "the IDF regrets the fact that a human rights organization would again present to the country and the world a report containing anonymous, generalized testimony without checking the details or their reliability, and without giving the IDF, as a matter of minimal fairness, the opportunity to check the matters and respond to them before publication."

For his part, Israeli Defense Minister Ehud Barak responded to the report saying that "if anyone has any criticism, information of reservations over the IDF's operations, they must direct them to me as the State of Israel's defense minister and to the Israeli government, which was the one to order to IDF to restore calm in the southern communities." Minister Barak added, "Criticism directed at the IDF by one organization or another is inappropriate and is directed at the wrong place. The IDF is one of the most ethical armies in the world and acts in accordance with the highest moral code."
Barak asserted after the war that Israel had the "most moral army" in the world.

SHOOT FIRST, WORRY LATER!
Moreover, a number of Israeli occupation soldiers who took part in Israel's recent Gaza aggression were quoted by Breaking the Silence group as saying that they were urged by commanders to shoot first and worry later about sorting out civilians from combatants. Accordingly, they say, the force went into Gaza with guns blazing.

The 112-page report by Breaking the Silence includes testimonies of 30 soldiers "who served in all sectors of the operation".

"Better hit an innocent than hesitate to target an enemy," is a typical description by one unidentified soldier of his understanding of instructions repeated at pre-invasion briefings and during the 22-day war, from Dec. 27 to Jan. 18.

"If you're not sure, kill. Fire power was insane. We went in and the booms were just mad," says another. "The minute we got to our starting line, we simply began to fire at suspect places. In urban warfare, anyone is your enemy. No innocents."

"We did not get instructions to shoot at anything that moved," said one soldier. "But we were generally instructed: if you feel threatened, shoot. They kept repeating to us that this is war and in war opening fire is not restricted."

UMBRELLA OF FIRE
The report repeats charges denied by Israel that white phosphorus was fired indiscriminately into Gaza streets. It cites "massive destruction was unrelated to any direct threat to Israeli forces" and "permissive" rules of engagement.

One soldier said that his unit had received an order to "ignite" an area. "The way to do that was to actually fire phosphorus shells from above," he said. "What the phosphorus does is to let out an umbrella of fire over the target and naturally that ignites the whole house." The results of a white phosphorus bombardment were "upsetting" another soldier said, "because in training you learn that white phosphorus is not used, and you're taught that it's not humane".

The report also mentions armored bulldozers razing whole areas including gardens, and olive and orange groves. "We didn't see a single house that was intact … that was not hit. The entire infrastructure, tracks, fields, roads, was in total ruin. The D-9 (bulldozer) had gone over everything," the report quotes a soldier as saying.

Zionism and AIPAC a danger to everyone on earth
"War Crimes" Grows: CBS News