Obama eulogizes pastor in Charleston shooting. Obama sings Amazing Grace at funeral of Charleston shooting victim Clementa Pinckney. Washington (CNN) Preside... [FULL SPEECH]
http://www.upi.com/Top_News/US/2015/06/26/Watch-the-funeral-for-South-Carolina-State-Sen-Clementa-Pinckney/7261435323609/
Pastor and State Senator Clementa Pinckney and Eight members killed during Prayer Meeting
COLUMBIA, S.C., June 24 (UPI) --
The coffin of Clementa Pinckney, a South Carolina state senator and pastor of a church where he and eight others were shot, arrived Wednesday at the state house where a much-debated Confederate flag still flies.
A horse-drawn caisson
brought Pinckney's body
to the South Carolina State House, where he was scheduled to lie in state for four hours. When the coffin arrived, the Confederate flag was flying as part of a Civil War memorial on the state house grounds.
That particular Confederate flag -- and indeed the Confederate emblem in general -- has faced much backlash in the wake of the
racially motivated shooting
at Emanuel African Methodist Episcopal Church in Charleston, which left nine people dead.
Images spread of the alleged shooter posing next to Confederate flags, which are often associated with white supremacist groups.
Some argued flying the Confederate flag at the South Carolina State House while Pinckney lies in state is offensive.


A woman scaled a flagpole in front of the South Carolina Statehouse on Saturday morning and removed the Confederate battle flag.
"We removed the flag today because we can't wait any longer," Bree Newsome, 30, said in a statement released by activist group Blackbird, which was helping out with press but did not facilitate the event itself. "We can't continue like this another day. It's time for a new chapter where we are sincere about dismantling white supremacy and building toward true racial justice and equality."
Newsome now faces a charge of defacing monuments on state Capitol grounds,
The Associated Press reported.
The offense carries a possible fine of up to $5,000 and up to three years in prison.

Charleston Shooting Victims Identified
Rev. Clementa Pinckney
Pinckney, 41, was a father to two children, Eliana and Malana, according to the Emanuel African
Methodist
Episcopal Church website. He received his first appointment as a pastor at age 18. He was first elected to the state's House of Representatives in 1996 at age 23, and in 2000 he was elected to the state Senate.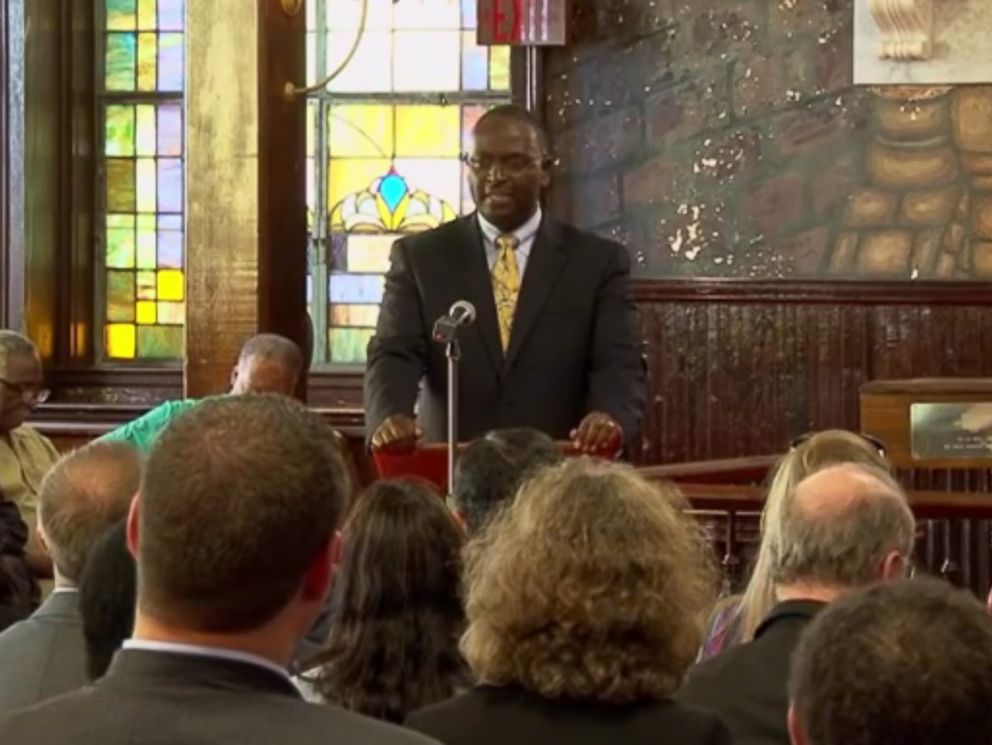 "Senator Clementa C. Pinckney was a leader in the Senate of South Carolina, a strong advocate for his constituents, a great pastor and community leader, but most importantly, a cherished and loved husband, father and son," South Carolina Sen. Hugh Leatherman said in a statement today.
Rev. Sharonda Singleton
The Rev. Sharonda Singleton, 45, one of the handful of ministerial staff of Emanuel AME Church, was killed Wednesday night.
She was reportedly a speech therapist and girls' track and field coach at Goose Creek High School.
"As a teacher and a coach, she was very professional in everything she did," former Goose Creek athletic director Chuck Reedy told
The Post and Courier
. "She was an excellent role model for all of our students, in the way she carried herself. She was just first class."
Her son Chris Singleton participated in vigils Thursday, reflecting on his mother's life.
"My Mom was a God-fearing woman, and she loved everybody with all her heart, and to the other families, I'm sorry about what happened," Singleton said. "Obviously you guys are as devastated as we are, but I know for a fact that things will get better as time goes on."
Chris Singleton, who plays baseball at Charleston Southern University, said he was thinking about his mother's smile.
"I just say, 'Love is always stronger than hate,' so if we would just love the way my mom would, then hate won't be anywhere close to what love is," he said.
Myra Thompson
Another woman, named Myra Thompson, 59, was killed at the church, where a bible study group was meeting Wednesday night.
Tywanza Sanders
Tywanza Sanders, 26, a 2014 graduate of Allen University's division of business administration in Columbia, South Carolina, also died.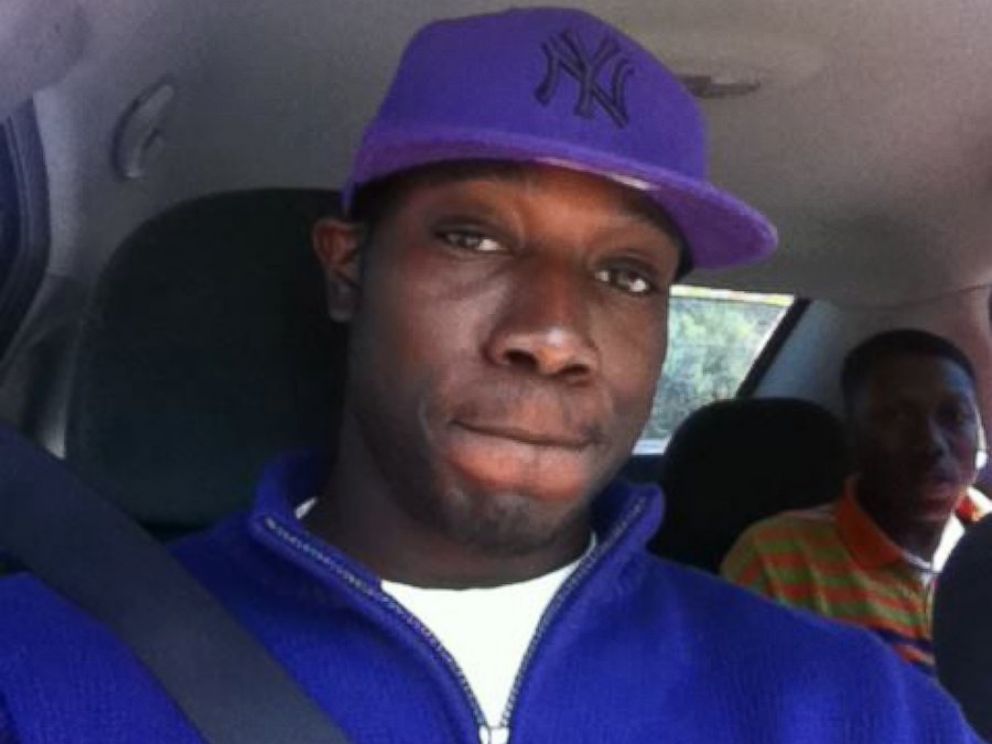 "He was a quiet, well-known student who was committed to his education," according to a statement from Allen University, a historically Black college located in Columbia, South Carolina.
"He presented a warm and helpful spirit as he interacted with his colleagues. Mr. Sanders was participating in the Bible Study session at Mother Emanuel church at the time of the shooting."
Ethel Lee Lance
Ethel Lee Lance, 70, a sexton at the church, was also killed in the shooting.
"Granny was the heart of the family," her grandson Jon Quil Lance told
The Post and Courier
outside Medical University Hospital.
She had worked at the church for more than 30 years, he told the newspaper.
"She's a Christian, hardworking; I could call my granny for anything. I don't have anyone else like that," he said.
Cynthia Hurd
Cynthia Hurd, 54, was a 31-year employee of the Charleston County Public Library, according to its Facebook page. The St. Andrews Regional Manager "dedicated her life to serving and improving the lives of others," the library stated. To honor Hurd and the others killed, the Charleston County Public Library's 16 locations are closed today.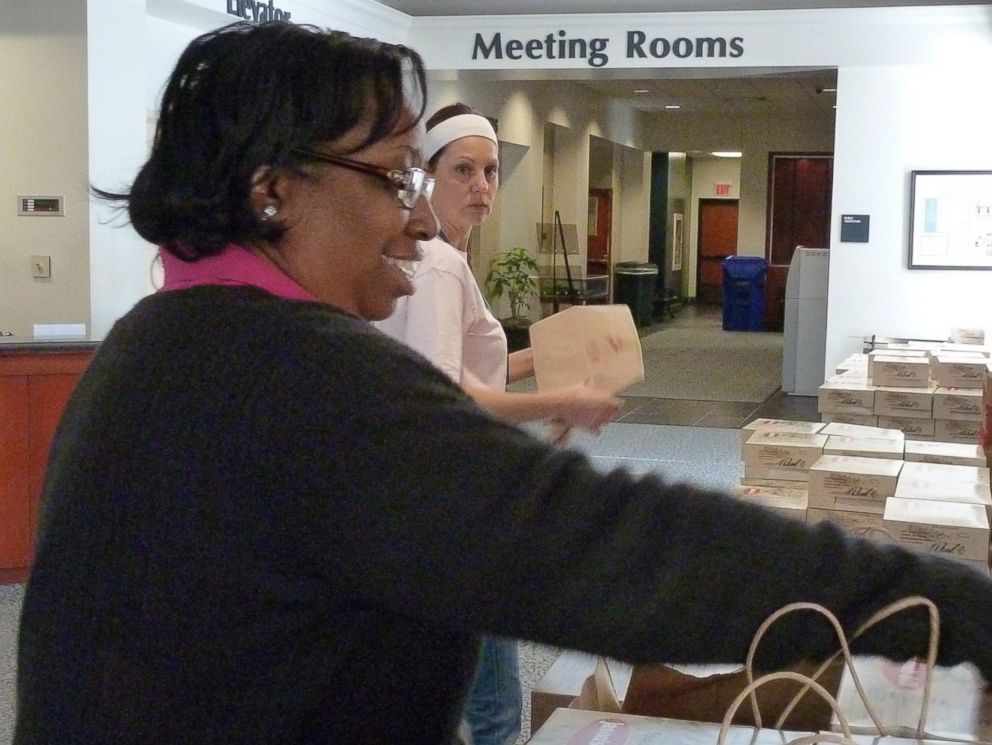 Rev. Daniel L. Simmons Sr.
The Rev. Daniel L. Simmons Sr., 74, a retired pastor from another church in Charleston, died in the shooting.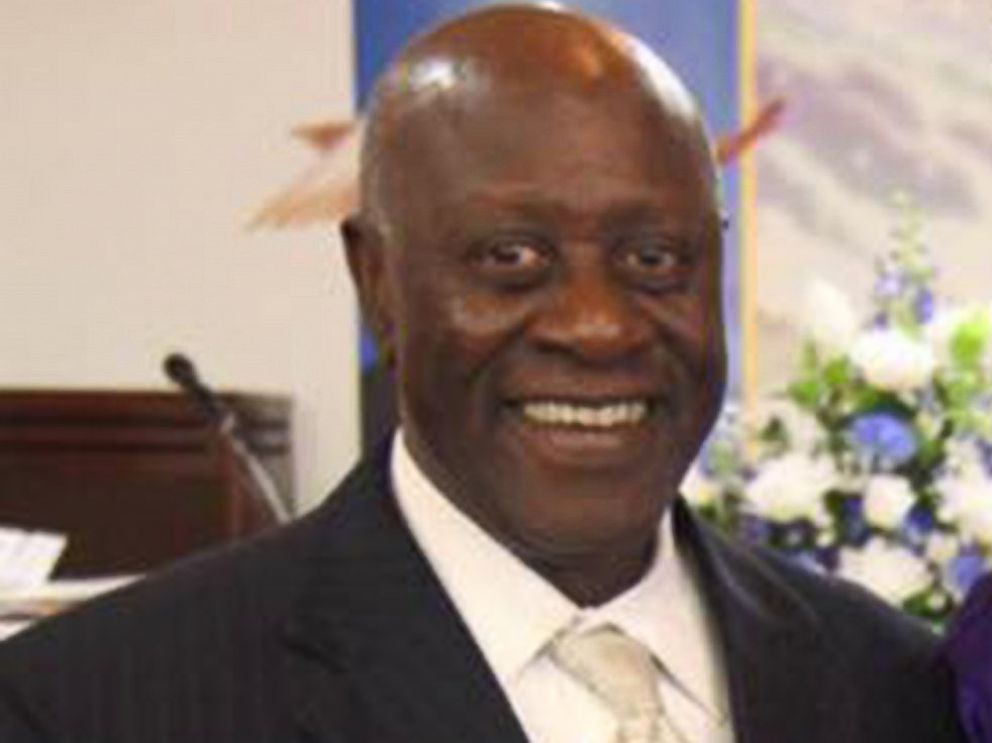 Simmons attended Emanuel AME Church every Sunday for services and Wednesdays for bible study, his daughter-in-law, Arcelia Simmons of Newport News, Virginia, said.
Simmons was the only victim who did not die at the church but in the hospital's operating room.
Rev. DePayne Middleton-Doctor
The Rev. DePayne Middleton-Doctor, 49, also died in the shooting.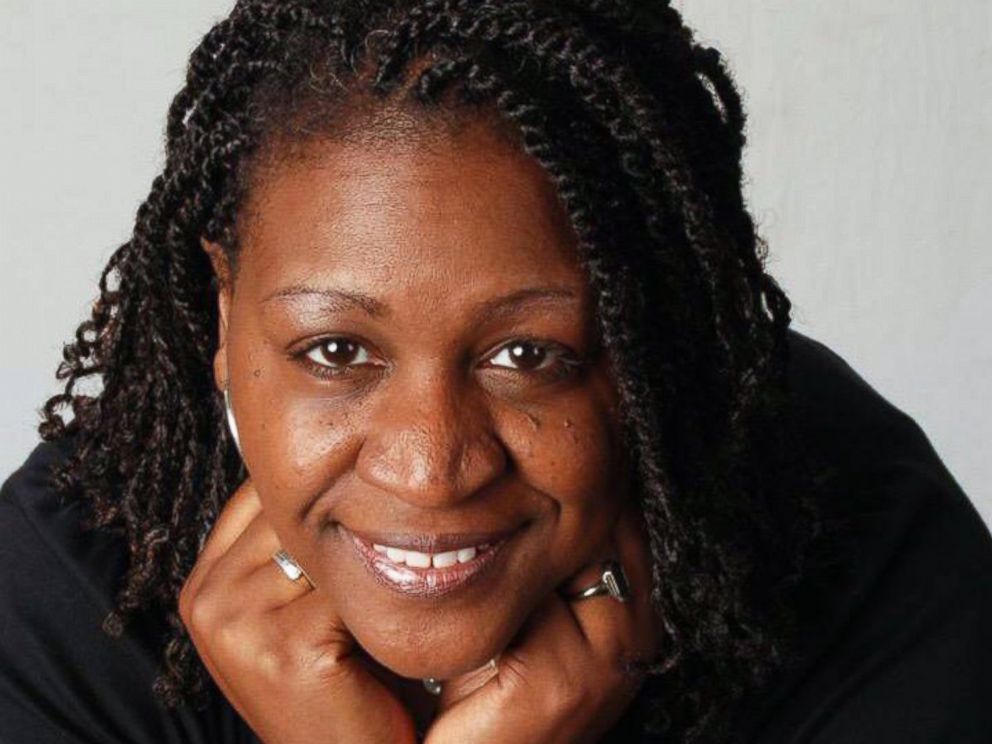 Susie Jackson
Susie Jackson, 87, was the oldest victim of the church shooting.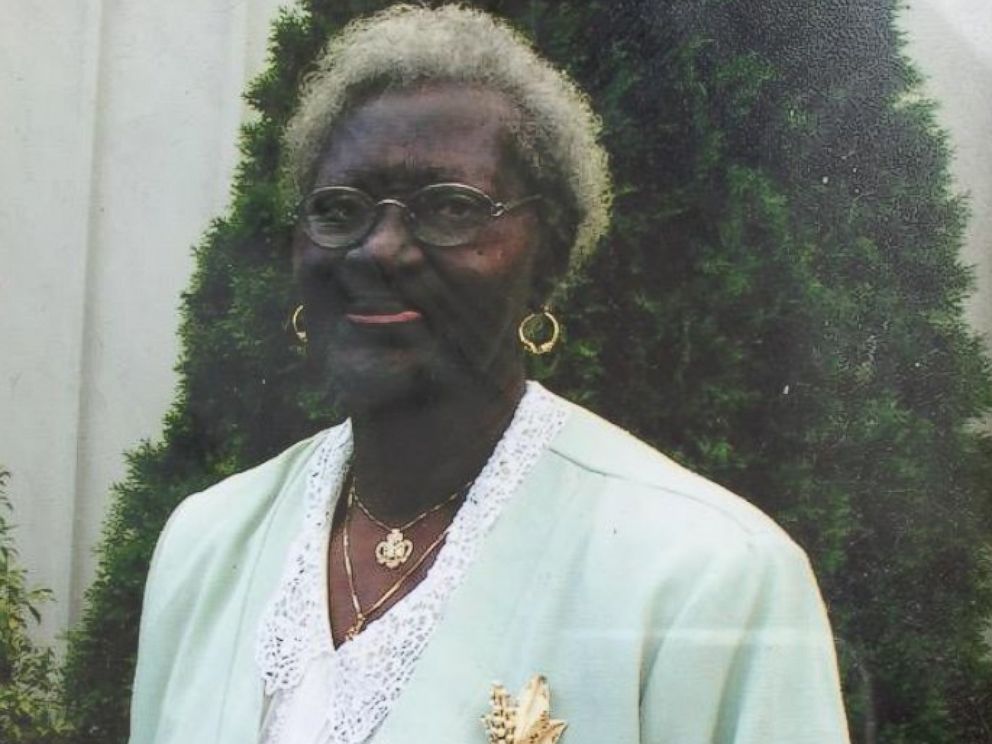 Charleston Prayer Meeting Massacre
Reprint from Solon
The historic African-American Emanuel AME Methodist Church was assaulted by at least one white gunman on Wednesday evening
in Charleston, South Carolina. At least nine people have been confirmed dead.
The story is still developing. At present, Charleston authorities are reporting that this mass shooting and likely right-wing domestic terrorist assault is a hate crime.
While this horrific event is one more murderous and racist blow to the African-American community in Charleston–the killing of Walter Scott by a white thug cop being the most high-profile and recent offense–the reporting on the mass shooting at Emanuel Baptist is an additional affront via
the White Racial Frame
as practiced by the mainstream news media.
(Facebook)


Both of these flags represent defunct African governments whose regimes were controlled by white minorities. Both countries had racial segregation policies, and as a result they are admired by many American white supremacists.
As shown on MSNBC Wednesday night, a local Charleston reporter asked a group of African-American activists, community leaders what the
black community
could do to prevent events like the mass shooting at Emanuel Baptist.
This bizarre moment
continued with the reporter seemingly rejecting the obvious–that racism is an obvious element in the white-on-black murders committed at Emanuel Baptist–and doubling down by suggesting that the black community gives comfort to "snitches," thus wondering if black folks will in fact turn in a white domestic terrorist who had killed at least nine people.
The headline on the breaking news report about the Charleston shooting was an additional example of how the White Racial Frame dominates news coverage. MSNBC's screen read "Police searching for 21-year-old suspect." He was not described as "white": the American news media is much more likely to racially mark black and brown suspects in crimes, and to include their racial description (or religious/ethnic as in the ubiquitous "Arab" or "Muslim" "terrorist."
To watch such a series of questions being asked to a community that only several hours ago suffered a viciously violent terrorist attack is wholly unbelievable. Yet somehow black Americans are so disrespected, derided and associated with criminality that they are responsible for their own murders by a white domestic terrorist.
White right-wing domestic terrorism is one of the greatest threats to public safety and security in post 9/11 United States of America. Such a plain-spoken fact is verboten in mainstream American public discourse.
As such, there are several phrases and words that are likely to not be used by the corporate news media in the discussions of the Charleston mass murders at the
Emanuel Baptist Church
.
They include:
1. What is radicalizing white men to commit such acts of domestic terrorism and mass shootings? Are Fox News and the right-wing media encouraging violence?
2. Is something wrong with the white family? Why are their sons and men so violent?
3. What should law enforcement and white politicians do about white crime?
4. Is the Charleston mass shooting just one more sign that America needs sensible and reasonable gun control policies?
5. Where are the white fathers in the white home?
6. When will white leadership step up and stop white right-wing domestic terrorism?
7. Is White American culture pathological? Why is White America so violent?
8. Are there appropriate role models for white men and boys? Could better role models and mentoring help to prevent white men and boys from committing mass shootings and being seduced by right-wing domestic terrorism?
Once and again, white privilege is the power to be the ultimate individual where one's actions and behavior rarely if ever reflects on the collective character of white people en masse. By comparison, Black and brown Americans, Muslims, Arabs and the Other more generally are routinely subjected to group punishment and demonization.
White Americans will not have to look in the mirror and ask, "what does it feel like to be a problem." In the aftermath of recurring mass shooting events, and right-wing domestic terrorism, it is essential that they start to practice such acts of introspection in the interest of the Common Good.
politicalhotwire.com/...dylan-storm-roof-arrested.htmlCached

COLUMBIA - Dylann Storm Roof, the 21-year-old suspect in the killing of 9 people in an historic black church in downtown Charleston, was taken into custody Thursday in Shelby, N.C., partner station WLTX reported, citing an unidentified law enforcement source.
Was the Charleston Church Massacre a Sacrifice to Baphomet?

Kurtis Cook, Texas Volunteer Firefighter, Fired After Writing That Dylann Roof 'Needs To Be Praised'

Comments:

Kurtis Cook is voicing the views of Albert Pike and so many Scottish Rite Freemasons.

The crime that took place at the Emanuel AME was an assassination of Senator Pinckney and his church members were collateral damage. Dylann Roof was a hired assassin. The assassination was a masonic hit. The Mother Supreme Council of the World of the Ancient and Accepted Scottish Rite of Freemasonry," was founded in Charleston South Carolina. Cook racist views are the same as the KKK. The KKK was founded by Albert Pike who was head of the Scottish Rite Freemason in Charleston. Charleston County Magistrate James Gosnell Jr., as well as the other possible judges will be high degree Scottish Rite Masons. A Mason can not pass judgement on another Freemason nor his son. Dylann Roof father Franklin Roof who brought Dylann the gun used to assassinate Senator Pinckney is a Scottish Rite mason. Real justice can not be obtain in South Carolina for the assassination of Sen. Pinckney and the murder of the other eight members of Emanuel AME church. Masonry runs deep South Carolina in both the black and white community.

en.wikipedia.org/wiki/Supreme_Council,...Rite_(Southern...Cached

The first philosophical document of the Mother Supreme Council of the World was "Morals and Dogma of ... The Supreme Council was founded in Charleston, South Carolina ...
www.thegatewaypundit.com/...racist-dylann-storm-roof-was...
Cached
Crazed
racist
shooter
Dylann
Storm
Roof
was given a gun this year from his father for his birthday in April. ... FOX
Nation
; The Blaze; Rush Limbaugh; Laura Ingraham
www.vox.com/.../8806633/charleston-shooter-flags-dylann-roofCached

Jun 17, 2015 ·

The

racist

flags on

Dylann Roof's

jacket, explained. ... shows him wearing a jacket with the flags of two avowedly

racist nations

. .
Dylann Storm Roof Identified As Charleston Shooting Suspect:
The man suspected of
opening fire in a historic black church
in Charleston, South Carolina, on Wednesday night, killing nine people, has been identified as 21-year-old Dylann Storm Roof, an
FBI spokeswoman told The Post and Courier.
Denise Taiste, the FBI spokeswoman,
confirmed Roof's identity
to the paper Thursday morning and described him as a resident of the Columbia area. He remains at large.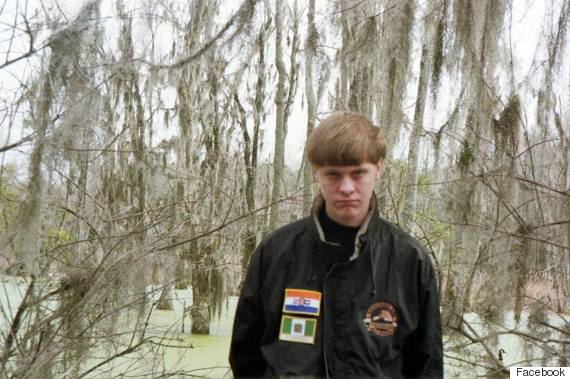 License plate reads The Confederate States of America
Did Dylann Roof Wanted to Start a Race War or Civil War 2?
Why did Roof drive 250 miles to attend the oldest black church in America, that happen to be located where the Civil War started?
The Civil War was started in Charleston South Carolina by Racist men who wanted A Confederate State of America. Looking at Roof's pics I can say that his passion and desire was to start a race war.
Its hard to imagine that a 21 year kid from Colorado could come up with this plan on his own.
This shooting was not random and it appears to be a conspiracy involving others.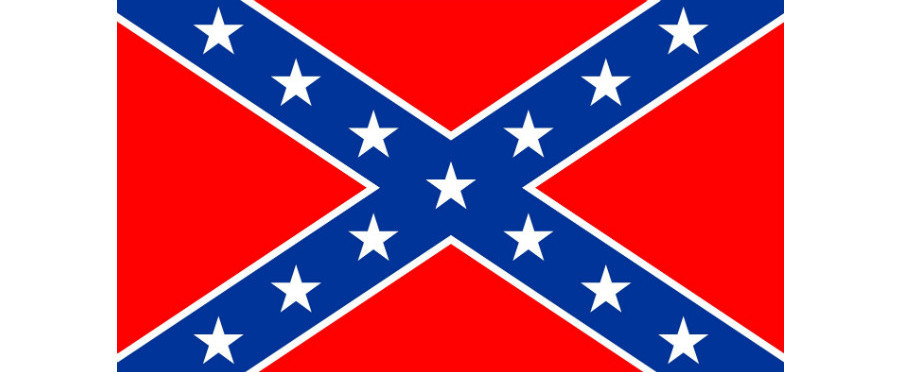 'It's Time To Move The Flag From The Capitol Grounds'...

Nikki Haley...
Lindsey Graham...
Tim Scott...
Rick Perry...
RNC...
The Confederacy was the most vile and harmful political invention in United States history. It was founded on the explicit principle that slavery is the "natural and normal condition" of black people, and that they should be ruthlessly exploited to the benefit of their white masters. More Americans died in the bloodletting that followed than in World War I, World War II, Korea and Vietnam combined.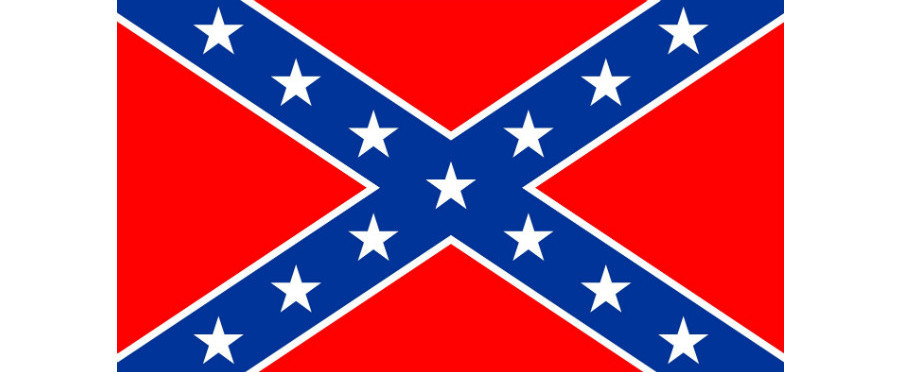 Governor Orders Removal...
'The Right Thing To Do'...
Mississippi Next?...
Taking Down The Flag Won't 'Solve' Racism...
The Other Confederate Tributes That Need To Go...
Take Down the Confederate Flag—Now
http://www.theatlantic.com/politics/archive/2015/06/take-down-the-confederate-flag-now/396290/
Last night, Dylann Roof walked into a Charleston church, sat for an hour, and then killed nine people. Roof's crime cannot be divorced from the ideology of white supremacy which long animated his state nor from its potent symbol—the Confederate flag. Visitors to Charleston have long been treated to South Carolina's attempt to clean its history and depict its secession as something other than a war to guarantee the enslavement of the majority of its residents. This notion is belied by any serious interrogation of the Civil War and the primary documents of its instigators. Yet the Confederate battle flag—the flag of Dylann Roof—still flies on the Capitol grounds in Columbia.
The Confederate flag's defenders often claim it represents "heritage not hate." I agree—the heritage of White Supremacy was not so much birthed by hate as by the impulse toward plunder. Dylann Roof plundered nine different bodies last night, plundered nine different families of an original member, plundered nine different communities of a singular member. An entire people are poorer for his action. The flag that Roof embraced, which many South Carolinians embrace, does not stand in opposition to this act—it endorses it. That the Confederate flag is the symbol of of white supremacists is evidenced by the very words of those who birthed it:

Our new government is founded upon exactly the opposite idea; its foundations are laid, its corner-stone rests, upon the great truth that the negro is not equal to the white man; that slavery subordination to the superior race is his natural and normal condition. This, our new government, is the first, in the history of the world, based upon this great physical, philosophical, and moral truth...
This moral truth—"that the negro is not equal to the white man"—is exactly what animated Dylann Roof. More than any individual actor, in recent history, Roof honored his flag in exactly the manner it always demanded—with human sacrifice.
Surely the flag's defenders will proffer other, muddier, interpretations which allow them the luxury of looking away. In this way they honor their ancestors. Cowardice, too, is heritage.

When white supremacist John Wilkes Booth assassinated Abraham Lincoln 150 years ago, Booth's fellow travelers did all they could to disassociate themselves. "Our disgust for the dastardly wretch can scarcely be uttered," fumed a former governor of South Carolina, the state where secession began. Robert E. Lee's armies took special care to enslave free blacks during their Northern campaign. But Lee claimed the assassination

of the Great Emancipator was "deplorable." Jefferson Davis

believed

that "it could not be regarded otherwise than as a great misfortune to the South," and angrily denied rumors that he had

greeted the news with exultation.
Villain though he was, Booth was a man who understood the logical conclusion of Confederate rhetoric:

"TO WHOM IT MAY CONCERN":
Right or wrong. God judge me, not man. For be my motive good or bad, of one thing I am sure, the lasting condemnation of the North.
I love peace more than life. Have loved the Union beyond expression. For four years have I waited, hoped and prayed for the dark clouds to break, and for a restoration of our former sunshine. To wait longer would be a crime. All hope for peace is dead. My prayers have proved as idle as my hopes. God's will be done. I go to see and share the bitter end….
I have ever held the South were right. The very nomination of ABRAHAM LINCOLN, four years ago, spoke plainly, war—war upon Southern rights and institutions….
This country was formed for the white, not for the black man. And looking upon African Slavery from the same stand-point held by the noble framers of our constitution. I for one, have ever considered if one of the greatest blessings (both for themselves and us,) that God has ever bestowed upon a favored nation. Witness heretofore our wealth and power; witness their elevation and enlightenment above their race elsewhere. I have lived among it most of my life, and have seen less harsh treatment from master to man than I have beheld in the North from father to son. Yet, Heaven knows, no one would be willing to do more for the negro race than I, could I but see a way to still better their condition.
By 1865, the Civil War had morphed into a war against slavery—the "cornerstone" of Confederate society. Booth absorbed his lesson too well. He did not violate some implicit rule of Confederate chivalry or politesse. He accurately interpreted the cause of Jefferson Davis and Robert E. Lee, men who were too weak to truthfully address that cause's natural end.
Moral cowardice requires choice and action. It demands that its adherents repeatedly look away, that they favor the fanciful over the plain, myth over history, the dream over the real. Here is another choice.
Take down the flag. Take it down now.
Put it in a museum. Inscribe beneath it the years 1861-2015. Move forward. Abandon this charlatanism. Drive out this cult of death and chains. Save your lovely souls. Move forward. Do it now.

http://heavy.com/news/2015/06/dylann-roof-pictures-photographs-photos-instagram-twitter-facebook/5/
Four Republican hopefuls return money after 'Dylann Roof manifesto' revelation
Scott Walker, Rand Paul, Ted Cruz and Rick Santorum and 18 others to give up cash from leader of group that may have influenced Charleston church gunman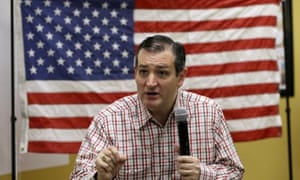 In solemn tribute to the nine people
gunned down at a Charleston church
, two flags atop the statehouse in Columbia, South Carolina, were lowered to half-staff on Thursday. They will
stay there for nine days
in honor of each victim.
But in a bewildering display, a Confederate flag on statehouse grounds is still flying high. It wasn't an oversight. It's because of state law, according to reports.
South Carolina Gov. Nikki Haley has jurisdiction over how and when state flags fly — but the Confederate flag is under the authority of the state's General Assembly. It can't be changed in any way without a sign-off from the General Assembly,
The Washington Post reported
.
A state press secretary confirmed that detail to
the online magazine Slate
.
"In South Carolina, the governor does not have legal authority to alter the flag," the press secretary said. "Only the General Assembly can do that."
The flag — as well as other historically named icons and places — is legally protected under the 2000
South Carolina Heritage Act
. The rebel banner continues to draw criticism from South Carolinians who say it keeps the symbol of slavery and the Civil War alive.
A reporter with NBC affiliate WIS-TV, however, tweeted that the flag is not on a pulley system. In other words, it isn't possible to fly it at half-staff — it would need to be taken down entirely.
Haley while she was campaigning for governor last year said she there was no need to take down the Confederate flag. She addressed the controversy Friday on CBS This Morning, saying that she hopes a conversation can be started again with "thoughtful words to be exchanged."
"I think the state will start talking about that again, and we'll see where it goes," Haley said.
RELATED:
Supreme Court Puts Stop to Group's Confederate License Plates
A recent NBC News online survey conducted by SurveyMonkey found that Americans are divided over what the Confederate flag represents. Forty-nine percent of those surveyed see the stars and banners as a symbol of racism, while an equal number agreed that it is a symbol of Southern pride. The remaining 2 percent did not have a response.
The differences are more glaring across racial and political lines. Eighty-one percent of blacks Americans surveyed see the flag as a symbol of racism, compared to 41 percent of whites.
The majority of Republicans surveyed — 74 percent — consider the flag a symbol of Southern pride, while the majority of Democrats surveyed — 72 percent— believe the flag is indicative of racism.
Law enforcement described Roof as 5 foot 9, with a slender build and sandy blond hair shaped into a bowl cut. He was last seen wearing a gray sweatshirt, jeans and Timberland boots and was driving a black sedan.
Roof's uncle, 56-year-old Carson Cowles, told Reuters he
recognized his nephew
in the
surveillance photos
released by police.
"The more I look at him, the more I'm convinced, that's him," Cowles said. He added that law enforcement officers visited the home of Roof's mother on Thursday morning.
Roof is suspected of opening fire in the Emanuel African Methodist Episcopal Church during a Bible study meeting at around 9 p.m. Wednesday. Eight people were killed at the scene, while a ninth person later died in the hospital.
Witnesses said the gunman spent about an hour inside the church with victims before the shooting.
Police have not released the identities of those killed, but state House Minority Leader Todd Rutherford told the Associated Press that the church's pastor,
Clementa Pinckney
, was among the victims.
Pinckney, 41, was a state senator and a married father of two.
The FBI and Department of Justice are investigating the shooting as a hate crime.
"The only reason someone could walk into a church and shoot people praying is out of hate," Charleston Mayor Joe Riley said at a Thursday news conference. "It is the most dastardly act that one could possibly imagine."
Charleston Church Shooting Photos Show Aftermath Of Deadly Crime
Photos taken after Wednesday night's deadly shooting at a historic black church in Charleston, South Carolina, show the heartbreak and devastation of community members.
Authorities are searching for the gunman,
who killed nine people
and injured three. The FBI told the Post and Courier that the suspect in the shooting is 21-year-old
Dylann Storm Roof.
See photos of grieving residents and pictures of the manhunt in the slideshow and get the latest updates from our liveblog, below.
Wade Spees / The Post And Courier / AP

ASSOCIATED PRESS

ASSOCIATED PRESS

Matthew Fortner / The Post And Courier / AP

ASSOCIATED PRESS

ASSOCIATED PRESS

ASSOCIATED PRESS

ASSOCIATED PRESS

ASSOCIATED PRESS

ASSOCIATED PRESS

ASSOCIATED PRESS

ASSOCIATED PRESS
Share +
— CBS Evening News (@CBSEveningNews) June 18, 2015
— CNN Breaking News (@cnnbrk) June 18, 2015
NBC News: Suspect in Charleston church shooting has been captured

— Jesse Rodriguez (@JesseRodriguez) June 18, 2015
Share +
Carson Cowles, Roof's uncle,
told Reuters
he recognized his nephew in the photograph released by police, and that Roof had received a gun from his father as a 21st birthday gift in April.
More on the shooting here.
Share +
The following is from a press release sent by Everytown For Gun Safety:
EVERYTOWN, SOUTH CAROLINA MOMS RESPOND TO MASS SHOOTING IN CHARLESTON THAT KILLED NINE
Lucy McBath, Mother of Jordan Davis and Everytown Faith Outreach Leader, Calls for Action to Prevent Gun Violence
Previous Everytown Research on Mass Shootings:
everytown.org/mass-shootings
COLUMBIA, S.C.
– Everytown for Gun Safety and the South Carolina chapter leader of Moms Demand Action for Gun Sense in America, part of Everytown, are responding today to a Wednesday night mass shooting during a prayer meeting at Charleston's Emanuel African Methodist Episcopal Church that killed nine worshippers and injured an unconfirmed number of others. Reverend Clementa Pinckney, who was also a state senator, was among those killed. The alleged gunman has not yet been identified or apprehended, but he has been described as a white male in his early twenties.
STATEMENT FROM LUCY MCBATH, MOTHER OF SLAIN FLORIDA TEEN JORDAN DAVIS AND EVERYTOWN FAITH OUTREACH LEADER
"We send our thoughts and prayers to the Charleston and AME communities today. Last night's events bring me to tears, but I know all too well that we also need far more than thoughts and prayers to ensure no other community is forced to endure this unthinkable tragedy. America is faced with a unique national crisis in which we cannot even go to church—a sacred place where we should feel safe to worship—without the threat of gun violence. Unbelievably easy access to guns in our country emboldens dangerous and ill-intentioned individuals to carry out unthinkable crimes. This crisis calls for solutions that will reduce our nation's alarming rate of gun violence that kills 88 Americans every single day. Our work to prevent gun violence can both respect the Second Amendment and honor the Sixth Commandment: Thou shalt not kill."
STATEMENT FROM SYLVIE DESSAU, VOLUNTEER CHAPTER LEADER FOR THE SOUTH CAROLINA CHAPTER OF MOMS DEMAND ACTION
"Our thoughts are with the families of the victims who were senselessly killed Wednesday night as they attended a prayer meeting. While the details are still unfolding, nine innocent lives were taken and others were injured as a result of last night's horrific mass shooting. South Carolina needs to focus on keeping guns out of dangerous hands, which would help prevent future tragedies. It's time we stand up for the safety of South Carolinians and work to reduce gun violence that continues to claim too many lives across the state."
http://live.huffingtonpost.com/r/highlight/yes-youre-a-racist----and-a-traitor/558ac08d02a76061de0001c9?cps=gravity_2425_-6871006517404032800
white
suspect
in
prayer
meeting
for
hour
before
opening
fire
hate
crime
at
historic
black
church
killed
because
they
charleston
shooting
victims
identified
abc
news
rev
clementa
pinckney
41
father
two
according
emanuel
african
methodist
episcopal
he
received
his
first
pastor
age
18
elected
state
s
house
2000
senate
law
youtube
photo
c
seen
ame
2015
senator
leader
south
carolina
community
but
most
loved
son
said
statement
today
sharonda
singleton
the
one
staff
wednesday
night
she
reportedly
coach
goose
creek
high
as
did
director
told
post
courier
role
way
just
her
chris
thursday
mother
life
mom
woman
heart
other
families
i
m
know
fact
get
better
time
goes
southern
university
say
love
than
so
if
would
t
close
myra
thompson
another
named
bible
study
group
tywanza
sanders
allen
columbia
also
died
facebook
confirmed
here
profile
among
those
june
17
committed
historically
located
ethel
lee
lance
granny
family
outside
hospital
more
could
call
have
like
cynthia
hurd
employee
county
public
library
its
lives
others
to
honor
daniel
l
simmons
sr
74
coroner
victim
attended
every
only
depayne
middletondoctor
susie
jackson
87
oldest
africanamerican
least
gunman
evening
nine
people
still
authorities
reporting
mass
likely
rightwing
domestic
terrorist
assault
while
horrific
racist
killing
being
recent
baptist
additional
racial
frame
mainstream
media
a
dylann
roof
flag
both
flags
policies
result
many
american
msnbc
reporter
asked
do
prevent
events
this
obvious
racism
murders
down
breaking
police
searching
21yearold
described
mark
brown
crimes
include
their
such
several
violent
attack
yet
americans
associated
own
terrorism
safety
9
11
states
america
there
words
what
men
acts
shootings
are
fox
violence
2
is
why
should
enforcement
sign
needs
gun
5
home
up
stop
models
boys
help
again
look
does
it
feel
aftermath
start
dylan
storm
arrested
taken
into
custody
shelby
reported
crazed
given
www
year
birthday
april
jacket
him
wearing
man
suspected
fbi
spokeswoman
morning
area
license
confederate
wanted
race
war
civil
started
imagine
http
gov
haley
half
days
statehouse
halfstaff
over
fly
under
authority
general
assembly
without
press
secretary
online
governor
below
well
act
continues
carolinians
symbol
nbc
need
last
no
cbs
see
percent
surveyed
number
pride
across
majority
uncle
carson
cowles
reuters
recognized
nephew
surveillance
photos
released
officers
during
scene
inside
out
show
of
deadly
injured
and
ap
street
gather
following
worshippers
early
pray
hotel
parking
lot
holds
david
goldman
north
share
am
edt
cnn
charlestonshooting
gift
everytown
moms
lucy
mcbath
jordan
davis
faith
outreach
calls
action
chapter
demand
from
thoughts
prayers
too
unthinkable
crisis
which
guns
dangerous
reduce
our
work